ECO Cleaning BASIC Wash 1.0HP – 1.5HP – Wall Mounted R410A/R32/R22
– Wall Mounted   1.0  HP – 1.5 HP      RM 130.00/per unit
Problem With Your Air-Conditioner?
1. Air-con blow out warm air? Not cold enough?
2. Thick dust around your unit filter/coil?
3. Air-con leaking/dripping water?
4. Weird Sound from your Air-con?
5. etc….
Eco Chemical Wash Cover with :
– Check Proper Power Sourcing
– Eco & Express Way.No need to dismantle the Indoor FCU unit.
– Time Saving – a lot more shorter cleaning time (Wall Mounted Type : 40mins/per unit)
– Removing Air-con Case and Inspecting Air-con parts
– Flush & Eco Chemical Cleaning for Indoor Fancoil Unit & Outdoor Condenser Unit
– Eco Chemical Cleaning of Indoor FCU evaporator cooling coil
– Filter & Aircons Cover Cleaning
– Test and commission of Washed Aircon.
– Air-con Status Report Provided.
– 30 days Workmanship Warranty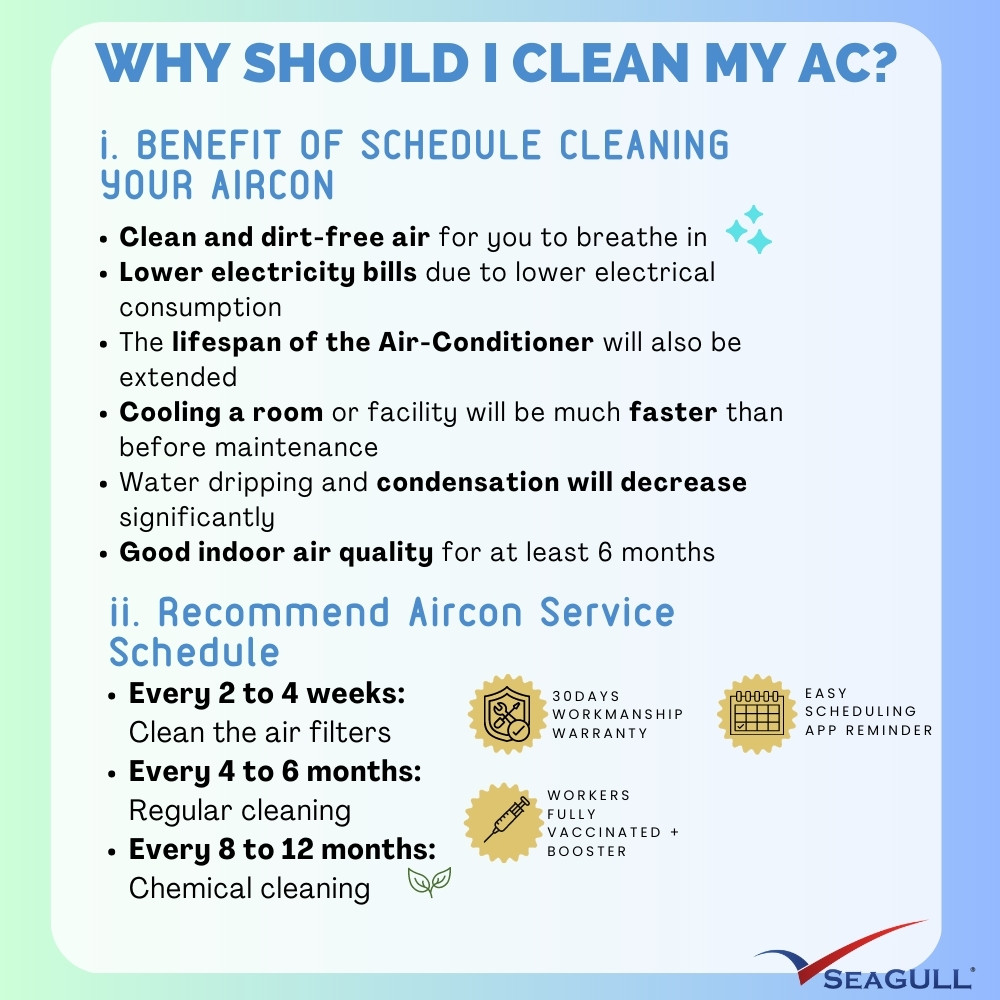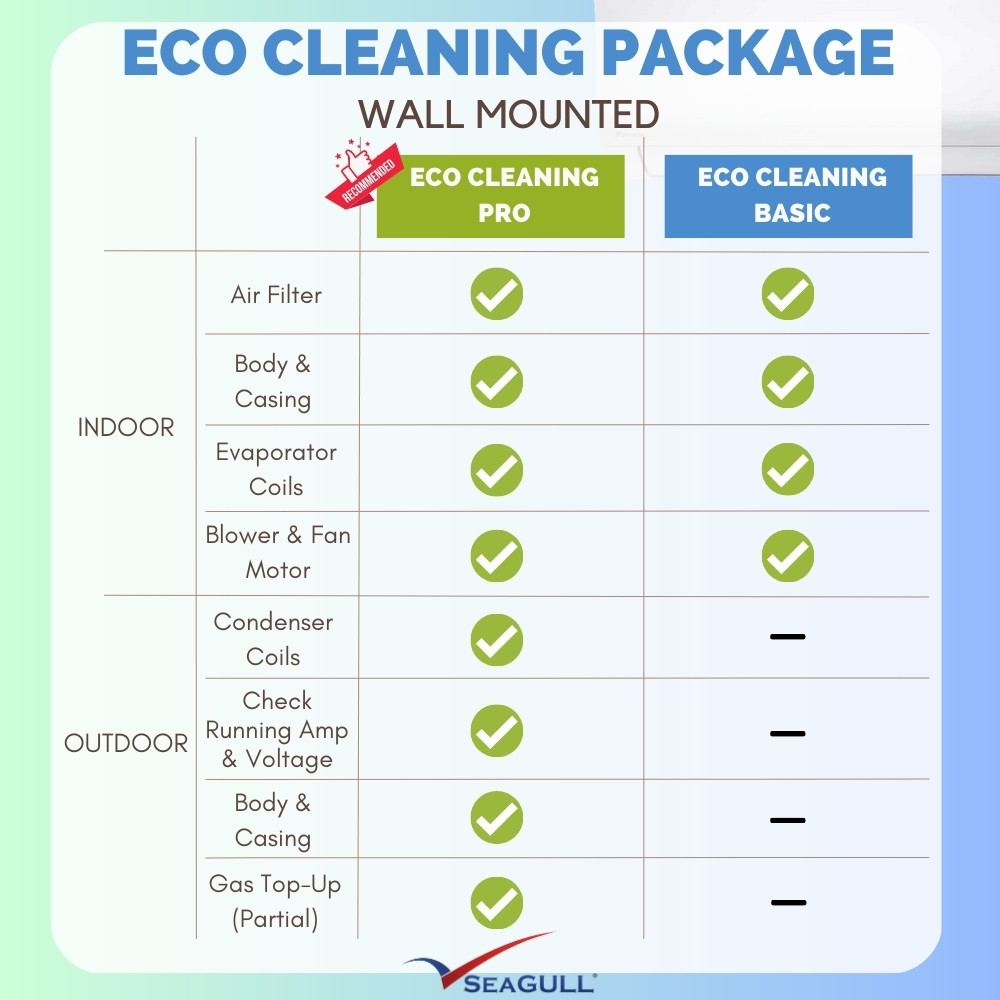 Disclaimer :
– This order/item only for Air-con Eco Chemical Clean 1.0HP & 1.5HP (Wall Mounted), any additional work request extra charges may applied.
Dismantling Service :
If there is a old or defective aircond need to be dismantled, the dismantling service charge is RM 50 for any wall type aircond/ RM80 for any ceiling and cassette type aircond.
How To Order?
We provide installation service for the above locations, so please kindly make sure the installation address is in the above covered area, then add to cart and check out. Our friendly staff will contact you within 24 hours to arrange the appointment for the installation.
Covered Area :
Covered Major City in Klang Valley & Selangor.